Alizee Saint-Louis :
Visual Artist
Emmanuelle Alizee ( Ali ) is a 24yo and has Autism. She is verbal, but her ability to interfere and communicate with others is limited. From an early age Alizee has shown a great passion for painting and crafts. Like they said, art is one of the most beautiful ways to communicate. In 2020 during the pandemic Alizee was very depressed to stay home, not able to socialize and travel as usual; she has used painting to express herself and cope with her depression and also to alleviate sensory issues that cause frustrations.
Elizabeth Sanchez :
Performing Artist
Elizabeth was born in Cuba in 1993. It was a very difficult time. During the birth of Elizabeth, there was a power outage in the hospital for more than 15 minutes and electricity generators did not respond. As a result, Elizabeth was in a coma the first thirty days of her life. Elizabeth's life has been an example of perseverance and hope. As a young child, she began singing in the choir at her church, Los Pinos Nuevos in Placetas, Cuba. She moved to the Dominican Republic at the age of 4, where she continued performing at church, very often. Elizabeth's vocal qualities were well received in each church's presentation. At 7 years old, Elizabeth realized that music was her passion and began to pursue, under the guidance of her parents, the study of vocal music. By the age of 11, Elizabeth and her family moved to the United States where she continued her church performances at Baptist Church Estrella de Belen in Hialeah, Florida. In high school, she took choir classes and was accepted into a vocal music magnet program at Michael Krop High School in Aventura, Florida. At 18, Elizabeth started her university studies at Barry University - vocal music major. During her studies at Barry, she actively participates in many choir performances. As a soloist, Elizabeth is working on her first album, a gospel music album. She is the writer of her songs. She dreams of touching people's hearts and minds through her voice and her lyrics. You can watch Elizabeth's Senior Vocal Recital by clicking on the following link. https://youtu.be/FtnI1wMJlhU
Theresa Sareo :
Performing Artist
Theresa Sareo, singer/songwriter/trauma survivor, has a powerful story to tell; one that affirms the saving power of following your dreams. After surviving a horrible accident on a Manhattan street corner that claimed the loss of her entire right leg, Theresa's courageous dedication to her recovery has inspired the amazing journey of her life and career.
She has since become an in-demand motivational performer for audiences throughout the entertainment, educational, medical, corporate, political, faith-based and military communities. Theresa was recently featured on NBC's Today with Kathie Lee Gifford and Hoda Kotb, CNN's Larry King Live, in New York Magazine, appeared on NBC's Law and Order, and was the keynote speaker on healthcare issues with NY Senator Charles Schumer and Former Secretary of State Hillary Rodham Clinton in NYC.  She also wrote and performed "It's Time For A Change" for Mrs. Clinton in Washington, D.C. in honor of her 2008 Presidential Candidacy run.
By sharing her personal story through her music, Theresa aims to teach, heal and inspire awareness regarding the physical and psychological effects of trauma, and how to navigate through personal life challenges. She proudly made history in becoming the first civilian performer to sing the National Anthem at Walter Reed Army Hospital in Washington D.C., and also the first to perform at the U.S. Army's Warrior Transition Units; European Command, through their Department of Ministries, making her a popular trauma-survivor/disabilities advocate and supporter of wounded military world-wide. She has visited and performed at VA Hospitals and Army Bases throughout the country including James A. Haley VA and MacDill Air Force Base in Tampa, FL.  She continues and on-going partnering with Supporting America's Finest, Inc. and headlined their third Military Appreciation Concert in Tampa on February 8, 2014, which raised thousands for the Gramatica Family Foundation.
Theresa's documentary film "Theresa Sareo: Alive Again," produced by Ms. Sareo, Evan Ginzburg (associate producer of "The Wrestler" with Mickey Rourke) and director Rye Joseph, chronicles her survival of the life-threatening accident in Midtown Manhattan on June 11, 2002. This moving and inspiring film offers an up-close and personal look into her physical and emotional recovery and how it affected her life and music career. The movie has won Best Documentary: Audience Choice at the 2012 Gasparilla Film Festival in Tampa and Best Director of a Documentary at the NY International Film Festival—Los Angeles Edition. It was nominated for Best Documentary at the 2012 Reel Independent Film Extravaganza in Washington, D.C.
Theresa was also awarded the Friends of the United Nations' 2012 Human Rights Award for Courage and Leadership for Empowering and Enabling the Disabled in New York City. 
Mary Satterwhite :
Visual Artist
Email : marysatterwhite@gmail.com
I am a retired librarian. Before retirement I was the Director of the Temple Terrace Public Library. I have been an avid photographer and reader for most of my life and wish to learn to paint.
Nolan Seel :
Visual Artist
Nolan Seel is a multimedia artist, graphic designer, and writer. Nolan grew up in Winter Park, Florida, developing his art skills throughout his life. Nolan went to the University of Central Florida, where he graduated in May 2020 with a bachelor's degree in studio art and a minor in creative writing. Animals, particularly sea creatures, are frequent subjects of Nolan's artwork because he has always been fascinated by the natural world, especially the ocean.
Richard Sele :
Visual Artist
I am a retired Army Brigadier General with 35 years in service. Most of my experience was in a field called Civil Affairs. This placed me in direct contact with civilians, both governmental officials and everyday civilians, in an operational area. I am primarily a self-taught artist and first learned of scratchboard in 1978 during a high school art class. I started with cartoon caricature and charcoal portraits but then picked up scratchboard very quickly focusing primarily on portraits. My last piece of artwork was around 1980 until I resumed my work in 2011 as a means of coping with stress, anxiety, and depression.
Experimenting with impressionist painting on a few pieces I decided to try scratchboard again and since then have continued to develop an extensive collection of scratchboard pieces. The primary theme of my emotionally moving work is centered on conflict and humanitarian crises and social issues. Some pieces are influenced by my experiences and others by current or past events. The remainder of my work includes music icons, Hollywood personalities, sports heroes, and various movie characters.
Elizabeth Siudock :
Visual Artist
Elizabeth Ann Siudock has been showing her work in art shows since she was 24. She started showing her work with Very Special Arts in 1998. Her favorite medium is watercolor, and she likes to mix that with other mediums in her work.
Lisa Smith :
Visual Artist
I am a person with a disability and my name is Lisa. I am a visual drawer. Almost whatever I see I can draw.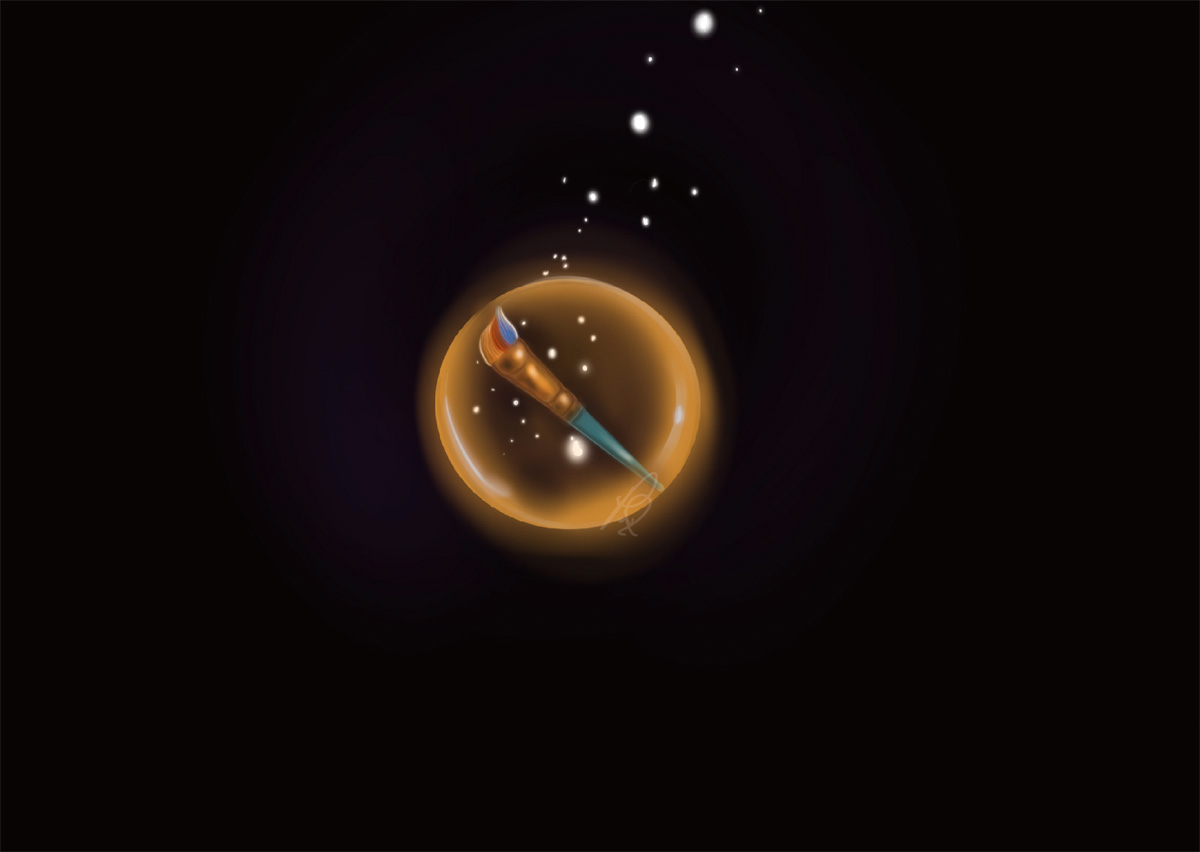 Patrice Steele :
Visual Artist
I am a self taught artist. I remember growing up, being engrossed by the movement of animated movies, amazed at how animators could use sheets of paper and a pencil bringing those pictures to life. I also loved comic books because every artist has an art style to express, proving there are many ways to define a character. Animation and comic books help me to find the artist within myself. I have specific learning disabilities (SLD) such as dyslexia along with other mental health Issues. It is still a challenge, but I try my best to persevere. I managed to earn a degree in graphic design, I have to admit traditional acrylic painting is where I am most comfortable, On occasion I will be doing a digital art piece in order to keep up the skill and find new convenient ways to digitally paint. I plan on experimenting with oil paint soon. A personal dream of mine is to hopefully one day collaborate with someone to write and direct
or maybe even voice a short animated film.